Our planning and coordination begins before our team ever sets foot on a job site.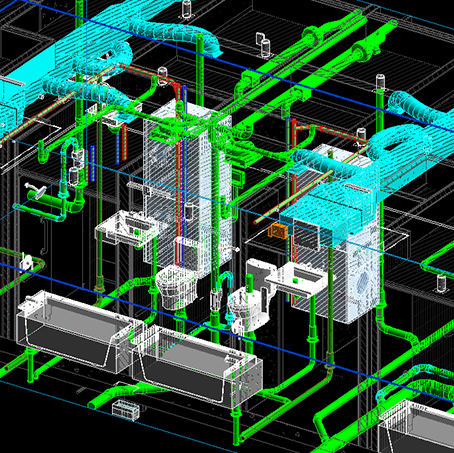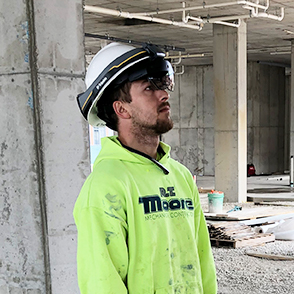 We leverage advanced in-house services like engineering, CAD and 3D building information modeling (BIM) to ensure quality and efficiency through the life of your project.
Tools like Revit and AutoCAD allow R.T. Moore to proactively spot framing, structural and trade overlays that could impact plumbing and HVAC layout – and solve those problems before we're in the field. Interactive and custom material schedules including HVAC and plumbing design load calculations are also used to ensure that every system we build works as designed.
Navisworks software allows 3D visualization of the complete project so our customers, our crews and partners can see the finished project, and understand the vision of how the systems will be designed and installed.
Our team uses Trimble to create exact point locations to be marked in the field and is used on all multifamily projects to reduce layout time and prevent errors.
"First-time quality" is the primary mission in everything we do.
The R.T. Moore Advantage is our ability to reduce re-work and material waste, increase productivity, prevent errors, and improve quality of work – ultimately creating time and cost savings for our customers.
But it's our people that are the biggest part of the R.T. Moore Advantage. Beyond software and hardware, it's our strong company culture and our team's commitment to living out our core values that sets us apart.
Our Technological Advantage